Sedarya Jasa (M) Sdn Bhd
MLO 2270, KG Sungai Rintang B,
81750 Masai, Johor, Malaysia.

+6016-7532744
+6016-7644733

+607-3616218
john@sedaryajasa.com
pamela@sedaryajasa.com
david@sedaryajasa.com
Our Products
Oversized and Heavylift Projects --- Transportation of Module within P.T. Profab Indonesia ---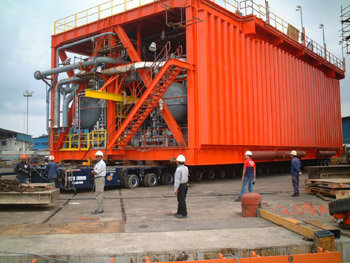 Land transport to jetty.
Storage on barge.
For 590 Tons Cargo
Jack up the 590 Tons cargo.